Chemical Peels Des Moines
Chemical Peels Des Moines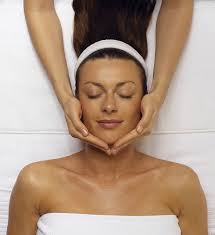 A chemical peel des moines is a treatment technique used to improve and smooth the texture of the facial skin using a chemical solution that causes the dead skin to slough off and eventually peel off. Giving the skin a smooth, refined and even skin tone.The regenerated skin is usually smoother and less wrinkled than the old skin. Thus the term chemical peel is derived.
Chemical peels can be done on the face, neck, or hands. They can be used to:
Reduce fine lines under the eyes and around the mouth
Treat wrinkles caused by sun damage and aging
Improve the appearance of mild scars
Treat certain types of acne
Reduce age spots, freckles, and dark patches (melasma) due to pregnancy or taking birth control pills
Improve the look and feel of skin
Areas of sun damage may improve after chemical peeling.
After a chemical peel, skin is temporarily more sensitive to the sun, so wear sunscreen every day. It should say "broad-spectrum" on the label, meaning it protects against the sun's UVA and UVB rays. Limit your time in the sun, especially between the hours of 10 a.m. and 2 p.m., and wear a wide-brimmed hat.
Good Candidates for Chemical Peels

In general, clients with fair skin and light hair are the best chemical peel candidates. However, clients with other skin pigmentation and hair color can achieve good results as well. Ideal candidates for the chemical peel procedure are individuals who are unhappy with the appearance of their skin, have realistic expectations of their procedure, and do not smoke.
An ideal candidate for a chemical peel is in good physical health, understands the procedure, and has realistic expectations of the outcome. You are likely to be pleased with the results of a chemical peel if your goal is to alleviate acne, smooth wrinkles, improve skin texture, eliminate age spots, or reduce the effects of sun damage. The different types of chemical peels come in varying strengths and provide different levels of treatment. Ask your doctor which chemical peel is best for your skin type and needs.