Bio Lift Therapy des moines
Bio Lift Therapy Des Moines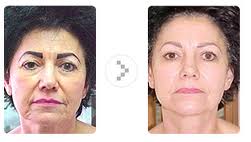 Bio Lift Therapy is a Non-Surgical Face Lifting System. When humans start aging, the biological current which the body can generate declines; thus, skin cell cannot maintain equilibrium electric current flow. It leads to many skin problems, loosing firmness, wrinkles and age spots etc. Bio Lift facial treatments counteract the ravages of sun and aging and poor dietary habits, without invasive surgery. Mild electrical vibration stimulates the many functions of the skin through the use of micro-current probes.
Bio Lift Therapy Treatment Benefits:
Tone and condition facial muscles
Smooth laughter lines, wrinkles and fine lines
Tighten skin and improve elasticity
Boost circulation and increase supplies of nutrients to skin
Body sculpting and toning
Lymphatic drainage
Minimize eye bags and dark circles
Improves skin complexion
Eliminating a high percentage of bacteria, which cause many skin problems.
Bio Lift or Micro-current Therapy was developed over 20 years ago and was originally a medical treatment to re-educate weakened facial muscles in stroke victims and those who have suffered Bells Palsy.
Bio lift therapy has been adapted by the beauty industry to give beauty therapists the ability to offer clients a course of treatments that would effectively tone and firm facial muscle fiber. It is a safe and painless treatment procedure that rejuvenates the skin; giving the clients more healthy looking contours and making them look much younger. After just one treatment there will be a noticeable lift but, depending on the client's individual skin tone and muscle resistance levels, results can often be very dramatic.